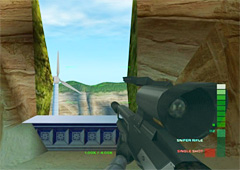 Today marks the release of XBLA title Perfect Dark - this is special for a few reasons. Firstly, PD was/is a massively polished, premium bit of N64 software - at the time it was a FPS fan's wet dream - and from a technical point of view, is almost certainly Rare's crowning achievement. Don't get it twisted - this still pisses over 99% of modern-day FPS's for scope and depth, let alone it's incredible neo-futuristic design.
The only downside was that even with the requisite 4-Meg RAM expansion, it pushed the N64 to an inch of its life, and sometimes visibly struggled. With high-resolution graphics, smooth 60-FPS and even an online mode in addition to the standard multiplayer options, it's finally been "fixed" for the Xbox 360, almost 10 years later.
I'm not sure how well the controls will translate, but doesn't it look nice? These in-game videos show you what it's all about.
Posted in: Videogames | Comments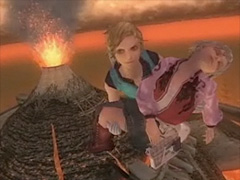 You have to wade through an awful lot of rubbish (or head east) to turn up gems on Nintendo hardware these days, sadly. Now that the latest EAD titles are out, including the intriguing New Super Mario Bros. Wii, and the promising Spirit Tracks to follow shortly, I'm going to point out a few titles that will appear over the coming months that might get missed.
Actually, one that might've already been overlooked is sequel to seminal N64 shooter Sin & Punishment, which dropped in Japan at the end of last month, due over here sometime next year, I suppose. Excellent. At the start of 2010, Sky Crawlers: Innocent Aces will be released in Japan, which is a WWII-themed flight simulation from the Ace Combat team. It's based on the 2008 anime of the same name, and directed by Mamoru Oshii, who is said to have overseen the videogame adaptation.
For the DS before the end of the year, there is Kaijuu Busters, which is a wandering, co-operative, hack-and-slasher from Bandai, which, as the title suggests, involves killing a lot of massive monsters.
Posted in: Videogames | Comments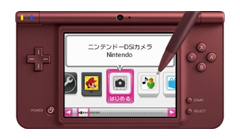 It turns out Nintendo's DSi system is region locked, something I wasn't aware of having never bothered to "upgrade" from the first DS model. Although this is essentially limited to games that use DSi-specific features, it's a disappointing revelation all the same, and one which is sure to prove more obvious to importers as the system matures.
Whether the new DSi LL model (released in Japan later this week) somehow rectifies the problem, we'll have to wait and see.
Staying in Japan, Nintendo is releasing a handful of DSiWare games over the coming weeks for something called "G.G Series". They are: Tetsubou, Drift Circuit (Thrash Rally?), Black X Block (N+?) and Vertex (erm, Fantavision?). All look curious, at least.
Also on DSiWare this month is another blumming version of Space Invaders Extreme, this one (Z) is really just a simplified version of Space Invaders Extreme 2. It's 500 points, but for a few pennies more, I'd probably advise picking up one of the full DS versions instead. Good, they are.
Posted in: Videogames | Comments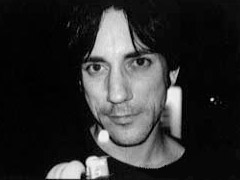 It has today been announced that Smashing Pumpkins drummer Jimmy Chamberlin has unexpectedly left the band he re-formed with Billy Corgan in 2007.
There could be a myriad of (purely speculative) reasons for the decision at this point. Health? Family? A desire to return to making music for himself? Likely also could have been the uncertain and downright embarrassing musical and commercial direction the band have found themselves in since the reunion. Corgan has pledged to continue the Smashing Pumpkins name without him, though my heart tells me this could be the beginning of the end of the beginning.
Taking place of the band's drum machine in 1988, Jimmy was arguably the most technically gifted member of the band, with his unique powerhouse drumming at the heartbeat of several extraordinary records, most notably Siamese Dream. His signature rolls and fills, and influence on the Pumpkins' sound overall will be difficult (if not impossible) to replace.
Posted in: Music | Comments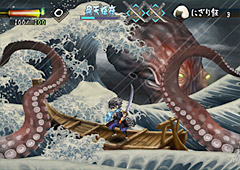 Vanillaware's action RPG Oboro Muramasa Youtouden will finally appear in Japanese shops this April. This Wii exclusive looked promising when it was looked at back in 2007, but now, it's simply astonishing - especially in motion. Director Joji hints at a Kage-influenced atmosphere, and players of Saturn's Princess Crown or Odin Sphere for PS2 should know what to expect, apparently. Visit the official website for a look at the artwork and that lovely video.
Here's hoping publisher's Xseed and Marvelous deliver on their promise of this getting a western release sometime this year.
Posted in: Videogames | Comments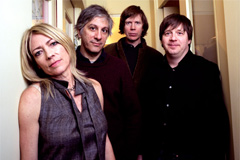 Prolific noise-makers Sonic Youth have confirmed the title and release date for their recently completed 16th(!) studio album. Due for CD, vinyl and digital download through Matador Records, the much-anticipated and aptly-named "The Eternal" LP will be available to buy from 9th June. Touring bassist Mark Ibold is down on the recording for the first time too, didn't you know.
I'll try and pen a few inconsequential thoughts on it sometime in the summer, but if it's anything like SY's recent Sonic Nurse and Rather Ripped (although it's always best not assume the expected with these guys), this should be excellent stuff indeed.
Read more about it on Matador's website.
Posted in: Music | Comments
SEGA are to resurrect classic shooter series Thunderforce. As original developers Techno Soft were bought-out by a pachinko company some time ago now, SEGA will be in charge of development, with Tez Okada (Segagaga and Astro Boy: Omega Factor) heading up a team of shooter enthusiasts, apparently.
Curiously, Thunderforce VI will be released on the PS2, and there are no further plans at the moment to port or develop for any of the other more modern systems. Some screenshots have emerged already, but even better are the preview videos over at the official website.
Hopefully this one can follow in the footsteps of other classic-to-3D-updates such as Irem's R-Type Final and Treasure's Gradius V.
Posted in: Videogames | Comments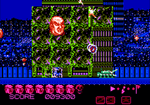 Fashionably late as always with this one. The world's best web browser now has the world's most brilliant plug-in - FireNES. With it you can have over 2500 NES and Famicom games at your disposal, without the need to download any emulator or ROM's. There's not really much else to say. Each game comes with a few options, and that's it. Download FireNES right now and have fun! Remember when games were this immediate and enjoyable?! And they don't cost £3 a pop to play either.
Posted in: Retro | Comments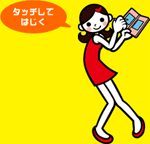 Lovely news, this. Nintendo have placed a teaser page on their website telling us that DS sequel to the utterly wonderful GameBoy Advance game Rhythm Tengoku is on its way. Called Rhythm Tengoku Gold, references are made to both the GBA original and the SEGA-produced arcade version, so there could be a mixture of the 2 games on one cart, rather than an all-new remake.
Expect a late summer release in Japan, but hopefully Nintendo will also grant it a western release this time around, and give the game the exposure it deserves.
This also follows interesting news from April that a sequel to the import-only but tremendously fun Daigasso! Band Brothers is set to arrive in June, though the likelihood of this getting a western release is even more remote, probably.
Posted in: Videogames | Comments
I've completely updated the style of the site, and a handful of other boring (nerdy) stuff I won't bother going into. Reload your browser a few times if you can't already see the changes, but hopefully the new design is more fun and easier to use than before. And if you were interested, here's a screenshot of what the old design used to look like.
There'll be more scribblings soon so subscribe if you want, but for the time being, you'll find updates to the GameCube Top 10, plus the Retro Special now has a review of Capcom Classics Collection on the PS2.
Posted in: General | Comments
Older