Jimmy Chamberlin quits the Smashing Pumpkins
21 March 2009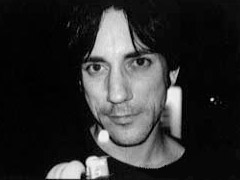 It has today been announced that Smashing Pumpkins drummer Jimmy Chamberlin has unexpectedly left the band he re-formed with Billy Corgan in 2007.
There could be a myriad of (purely speculative) reasons for the decision at this point. Health? Family? A desire to return to making music for himself? Likely also could have been the uncertain and downright embarrassing musical and commercial direction the band have found themselves in since the reunion. Corgan has pledged to continue the Smashing Pumpkins name without him, though my heart tells me this could be the beginning of the end of the beginning.
Taking place of the band's drum machine in 1988, Jimmy was arguably the most technically gifted member of the band, with his unique powerhouse drumming at the heartbeat of several extraordinary records, most notably Siamese Dream. His signature rolls and fills, and influence on the Pumpkins' sound overall will be difficult (if not impossible) to replace.